Introducing
ROVERI EYEWEAR ✕ GUNTHER WERKS
Driven by their shared quest for perfection, Roveri Eyewear and Gunther Werks have joined forces to create a limited eyewear capsule collection inspired by the Porsche 993's iconic heritage.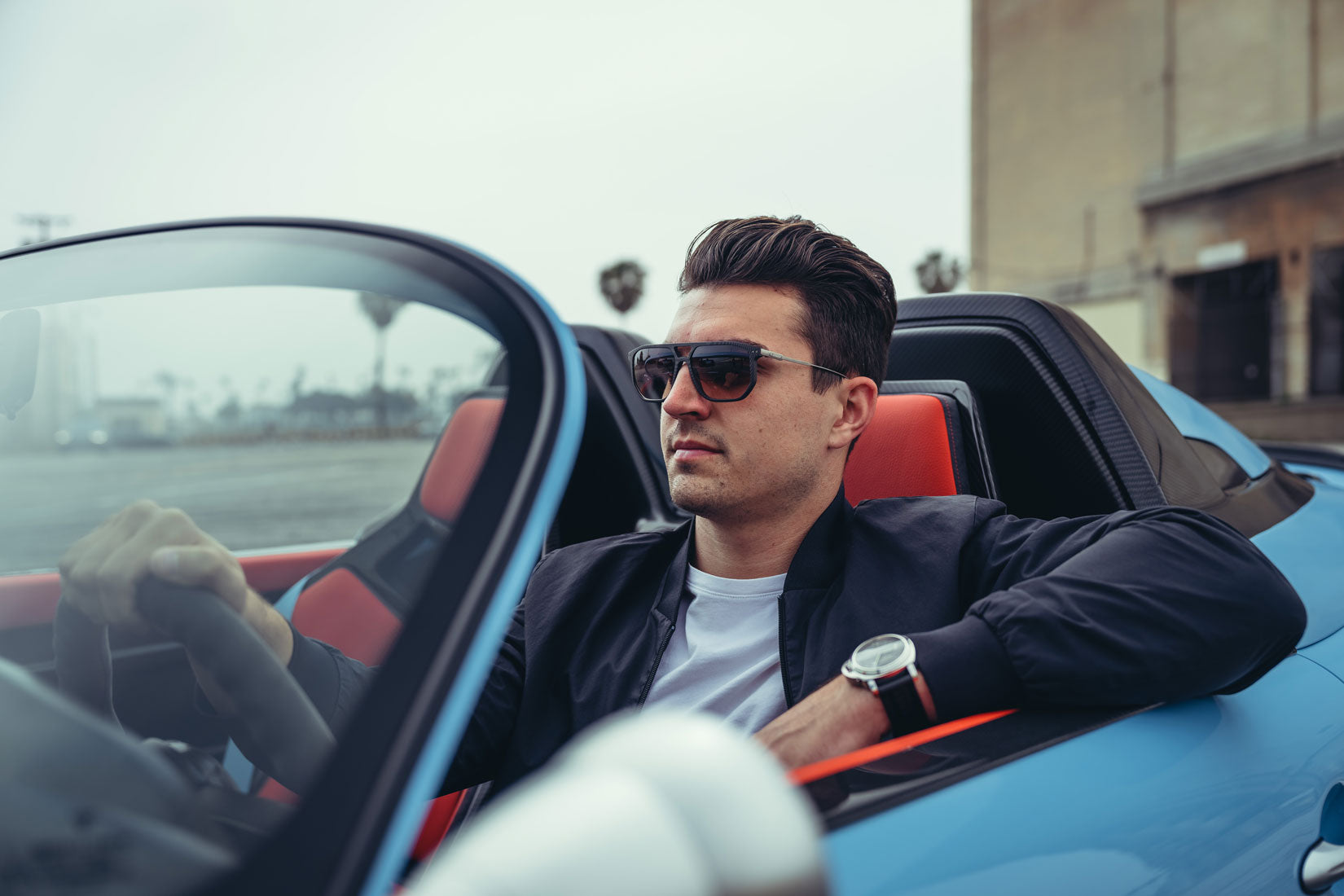 A new open-air driving experience.
By merging their visions, Gunther Werks and Roveri Eyewear have created a new concept of open-air driving sunglasses handmade in Bergamo, Italy.

The limited eyewear collection captures the spirit of a GW high-performance, bespoke vehicle paying homage to the naturally aspirated Porsches of a quarter-century ago. Combining UDCT® carbon fiber and beta-titanium, this limited capsule collection has been designed to capture the unique blend of exclusivity and the attention to detail that characterizes all Gunther Werks creations.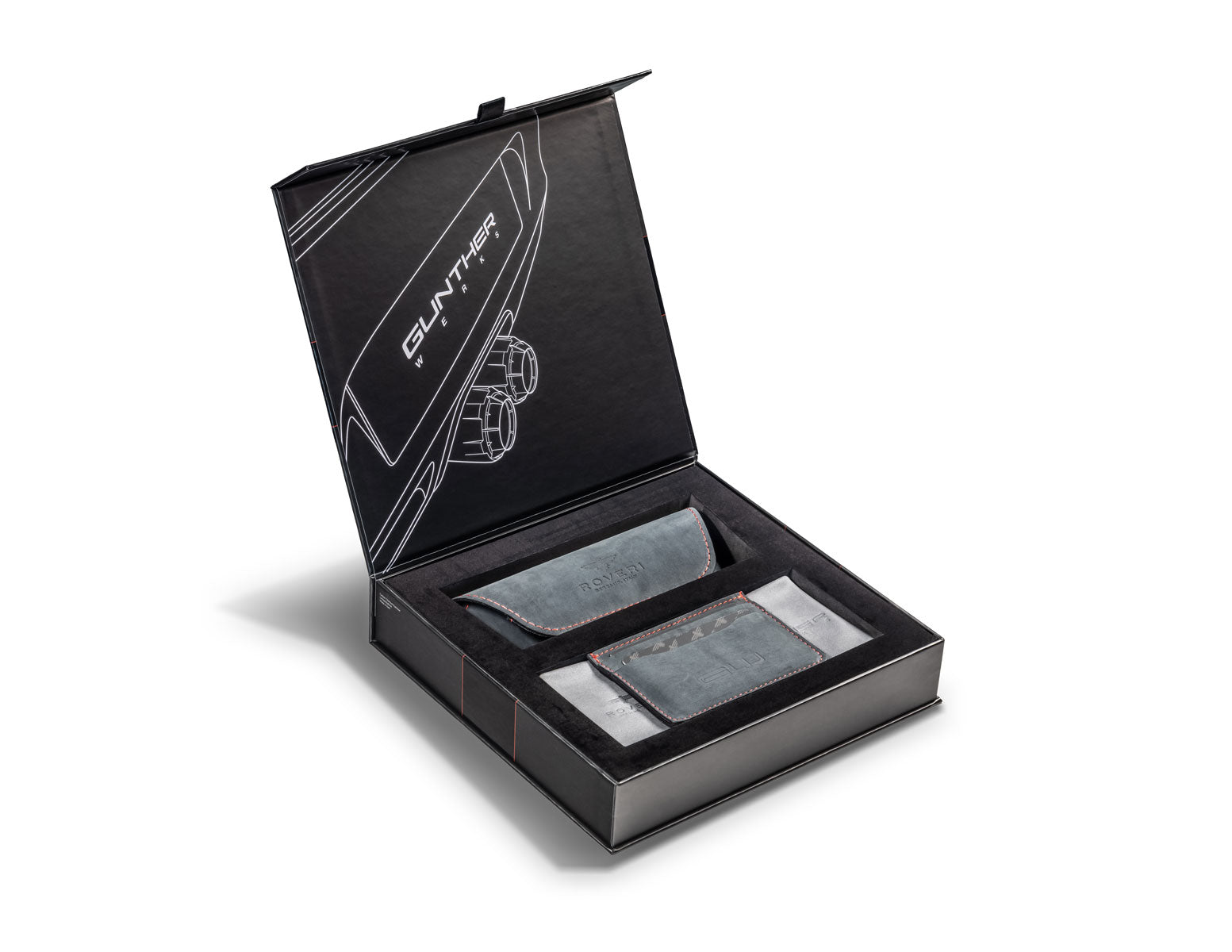 GW Limited Edition Box
Limited Edition GW box with Alcantara® leather case and card holder, authenticity cards, premium GW microfiber cloth and carbon scrap block from production.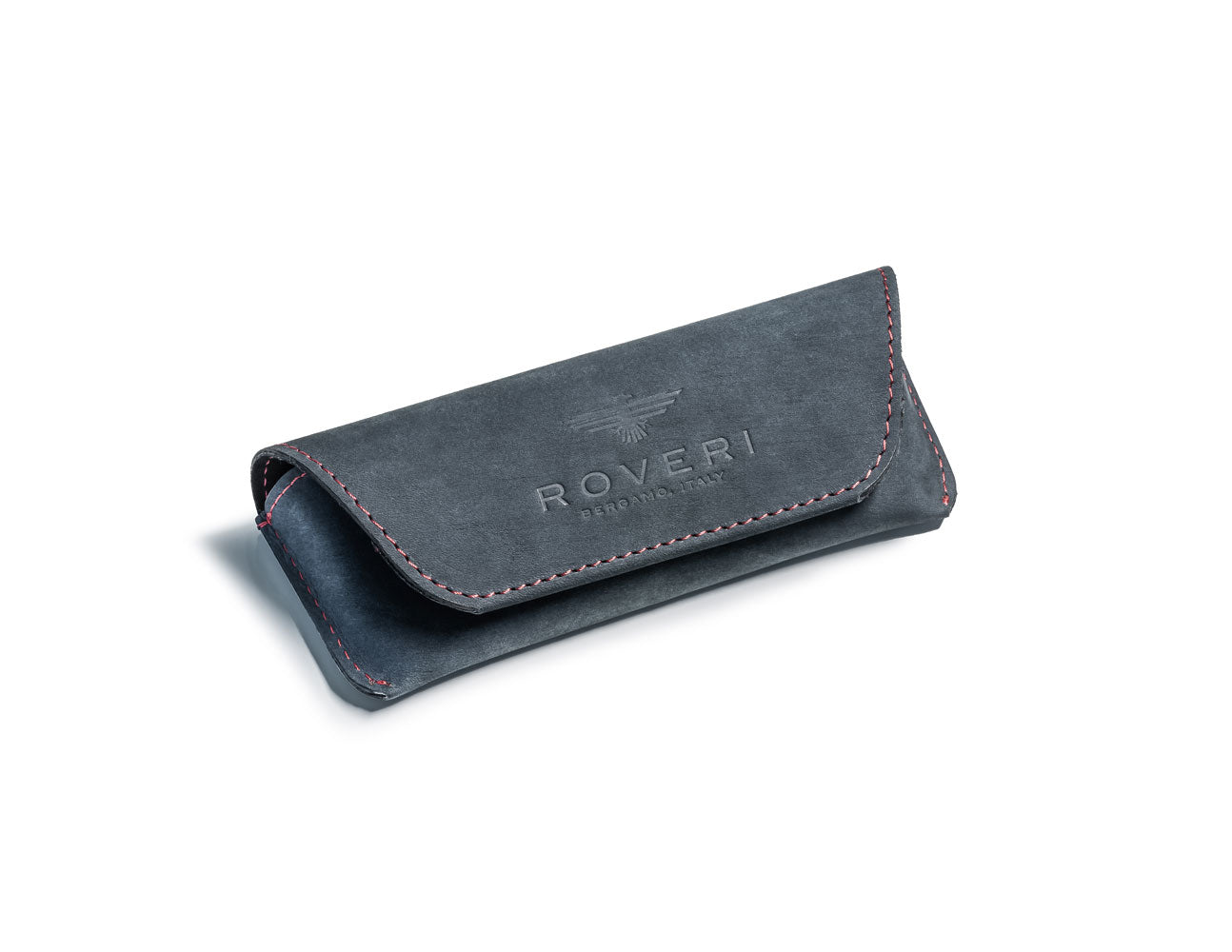 Travel Case
Alcantara® leather, hand-cut, hand-stitched, embossed Roveri Logo with suede liner and nose bridge support. Handmade in Italy.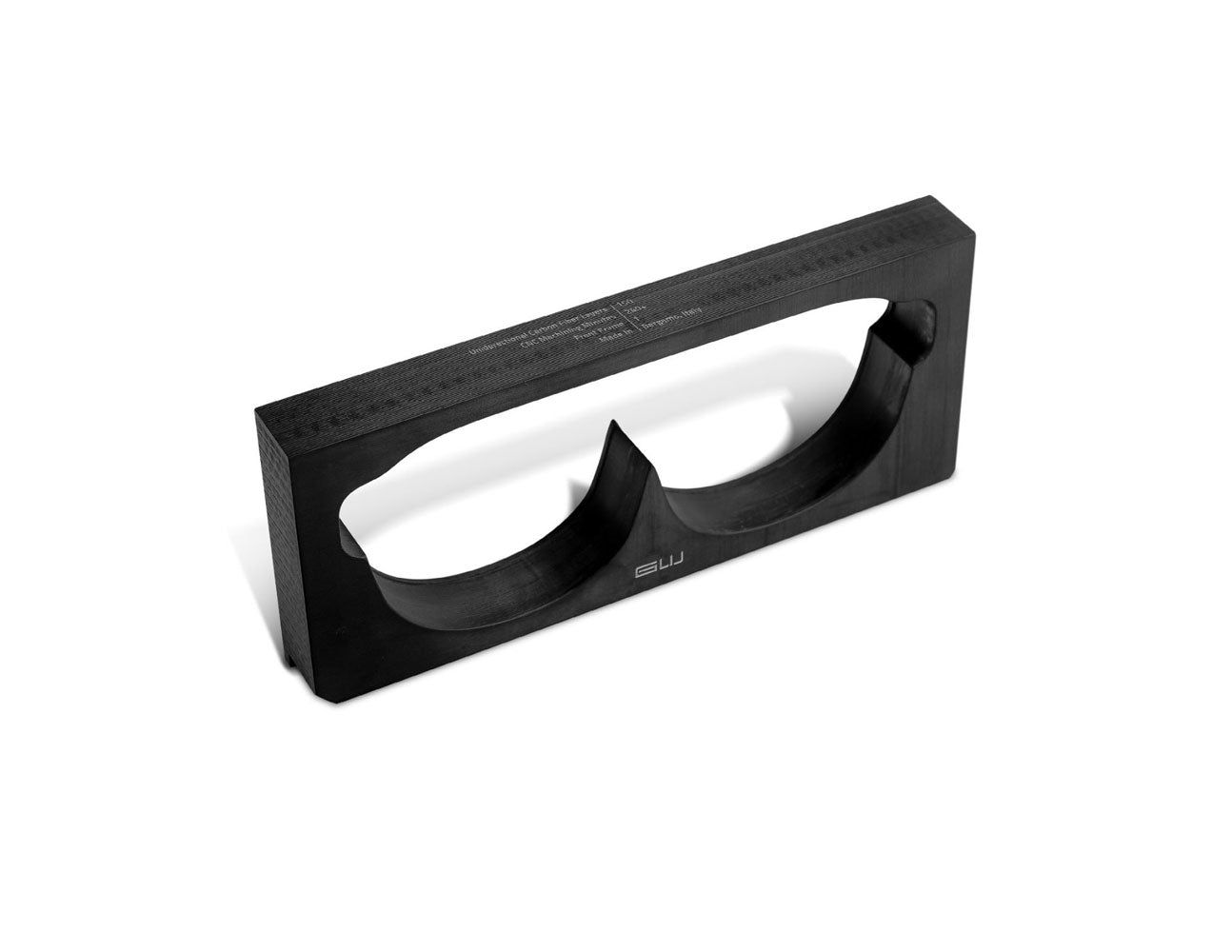 Carbon Scrap Block
Each GW Limited Edition Box comes with the original carbon fiber scrap block from the CNC production process.
UNMISTAKABLE ATTENTION TO DETAIL AND METICULOUS CRAFTSMANSHIP.
Coming in two models, The Carbon Noire and the Sterling Bronze, these new sunglasses cater to car lovers and eyewear connoisseurs alike, with designs that don't resemble anything seen before while still conveying the unmistakable attention to details and craftsmanship associated with Gunther Werks and Roveri Eyewear.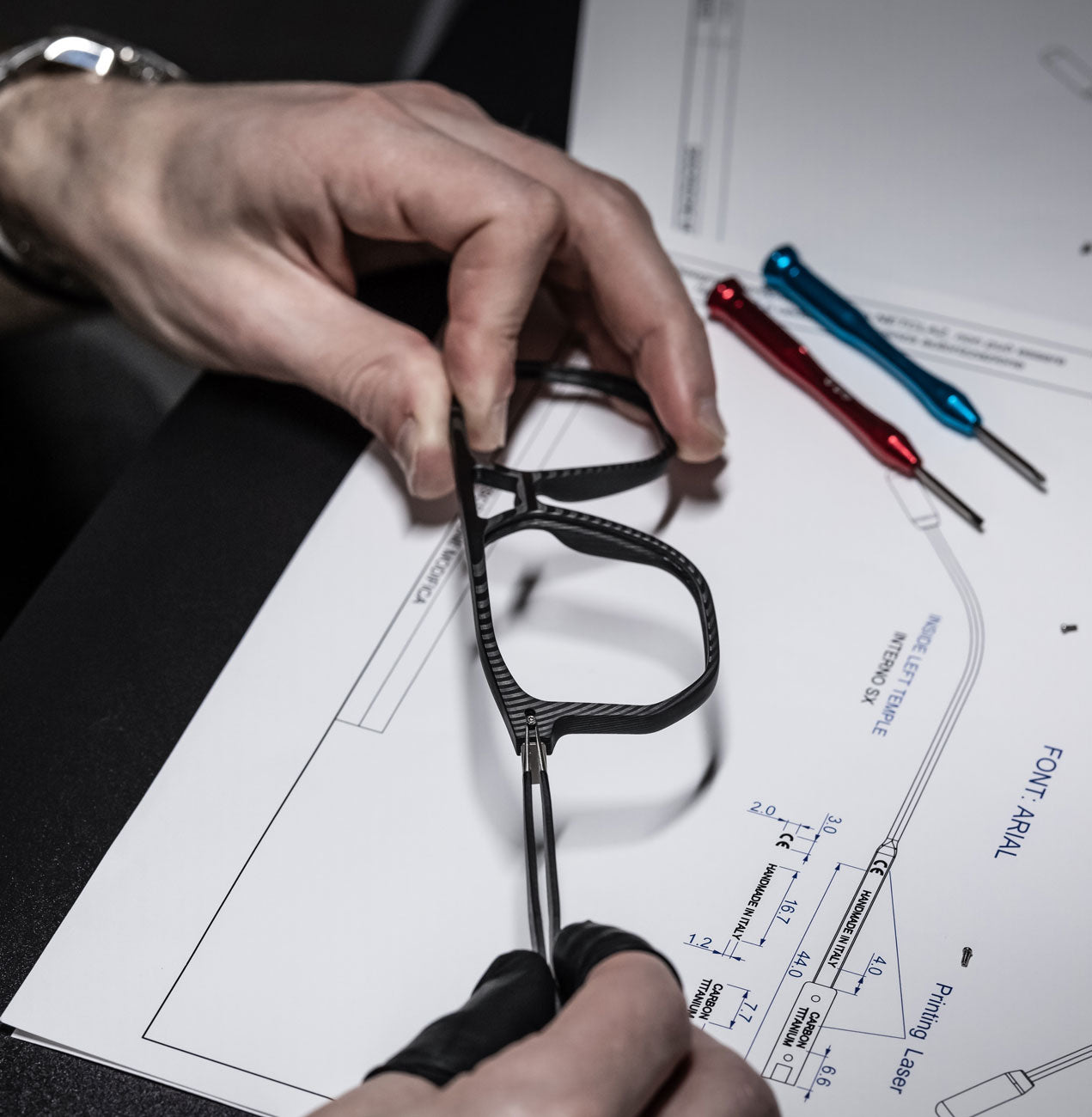 UDCT® Carbon Fiber
The process of creating a structure for sunglasses which applies, for the first time, a machined multi-layered carbon fiber frame and tips, a material only seen in high-end watches and hyper cars.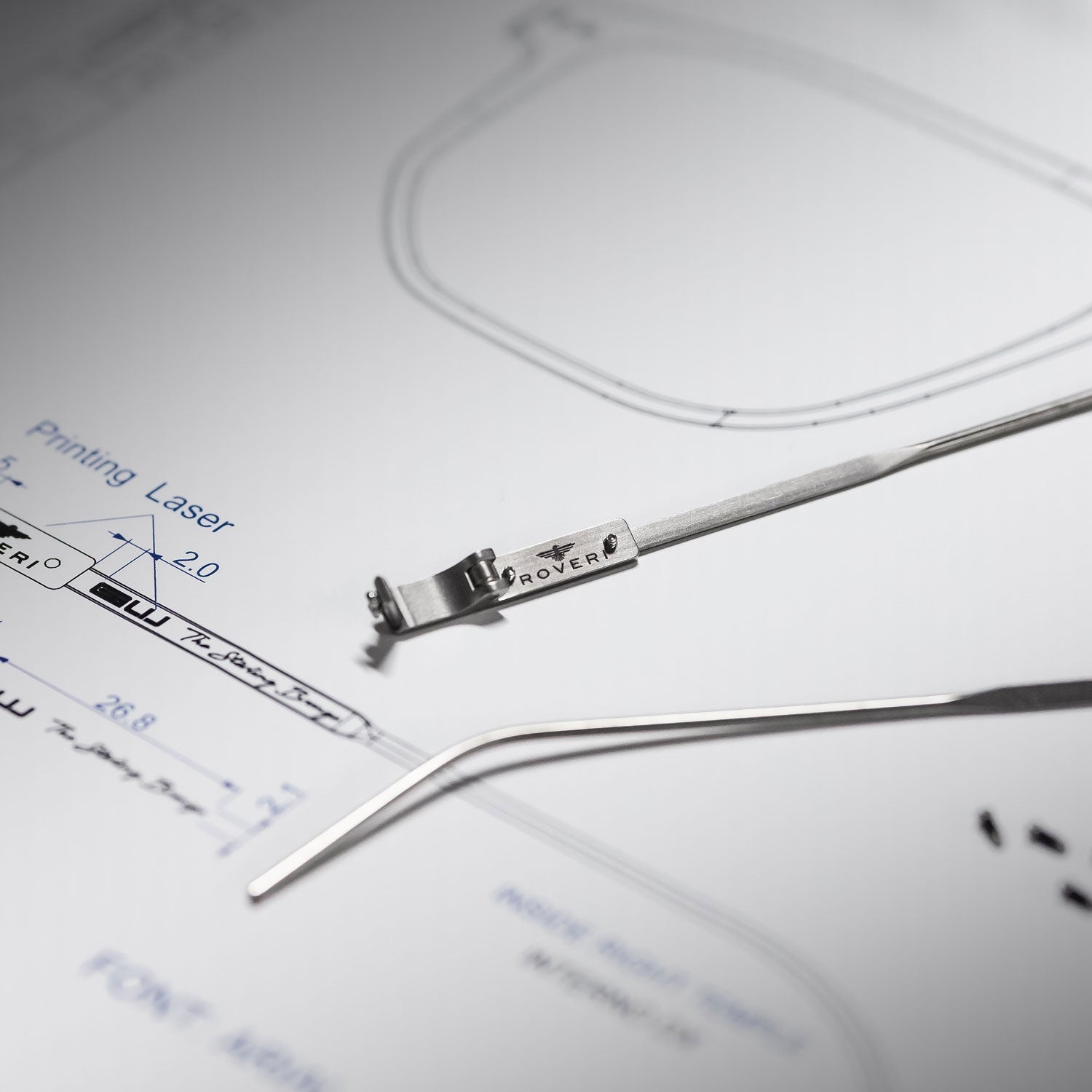 Beta-Titanium
Working with beta-titanium is hard as hell, and that is why we collaborated with the best titanium eyewear manufacturer to create a perfect high-quality frame.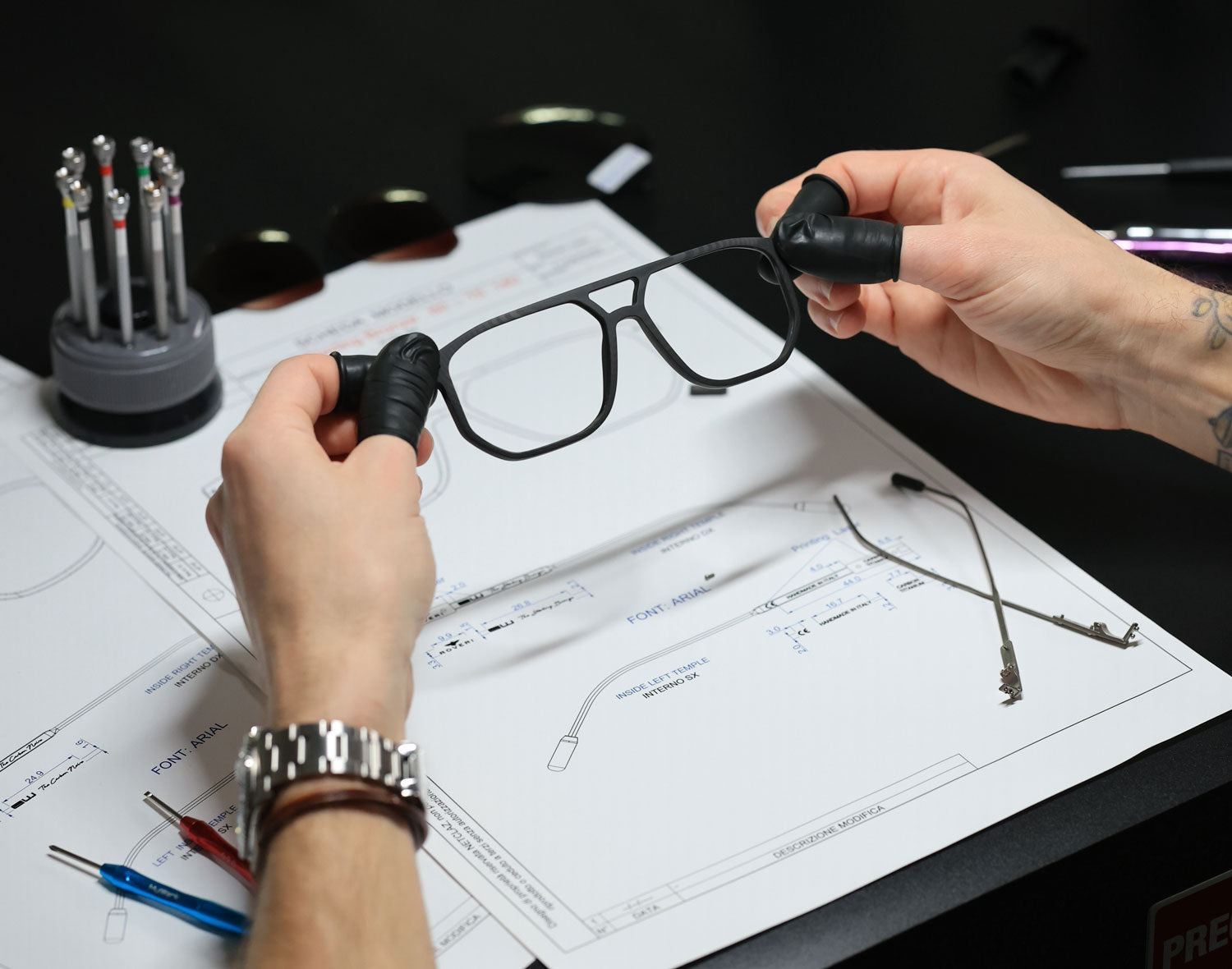 Limited Production
Roveri Eyewear produces limited collections to ensure the highest quality craftsmanship and exclusivity. All the components used for every Roveri frame are sourced, tested and assembled in Bergamo, Italy.
Roveri Eyewear
INNOVATION AND PASSION FOR TECHNICAL EXCELLENCE.
Roveri Eyewear stands for timeless style and exclusivity, with an innovative spirit in working with new and unexplored material combinations.
FREE EXPRESS SHIPPING
Free worldwide express shipping on all orders and countries.
SECURE PAYMENT
Your payment information is processed securely.
CUSTOMER SERVICE
We are available 7 days from 8am to 6pm (PST).